Bude Workspace is the latest business development on Bude-Stratton Business Park. Owned by local farmers — the Dennis family — who have farmed the land for four generations.
The business park is an ongoing development of 21 acres on the south-east side of Bude adjacent to the A39. For existing businesses on the Bude-Stratton Business Park view our Occupiers page, these include Bradfords Builders Merchants, Western Power, James & Aldridge Garage, North Cost Wines and Launceston Car Hire. 
Bude Workspace will consist of fifty 48 m2 units (500 sq ft), to be built in phases over the next five years making a total business area of 2400 m2 (26,000 sq ft). If you are a small business start up we would like to talk to you!
Register Interest Now
Single Unit
Units are available to rent on an individual basis, however whether you would like one or a multiple of units, please get in touch and we can work with you to help provide what you are looking for.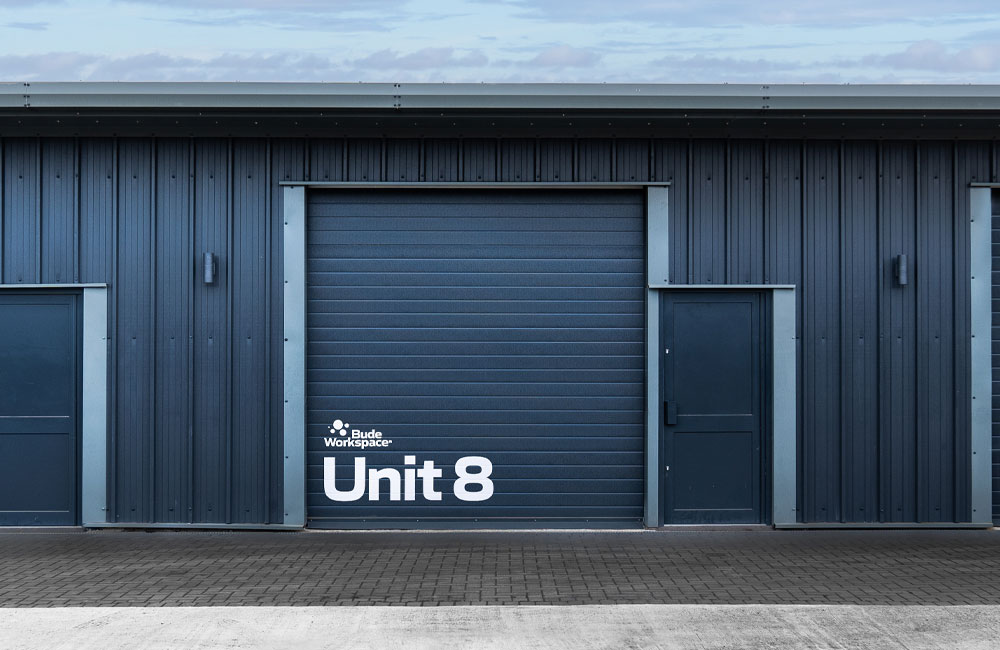 Container Storage
Containers are available to rent on an individual basis, however whether you would like one or a multiple of units, please get in touch and we can work with you to help provide what you are looking fo
Security:
24/7 Surveillance